ICC puts onus on boards to make international calendar manageable
Players not being able to sustain the amount of cricket they're being expected to play will force changes, ICC chai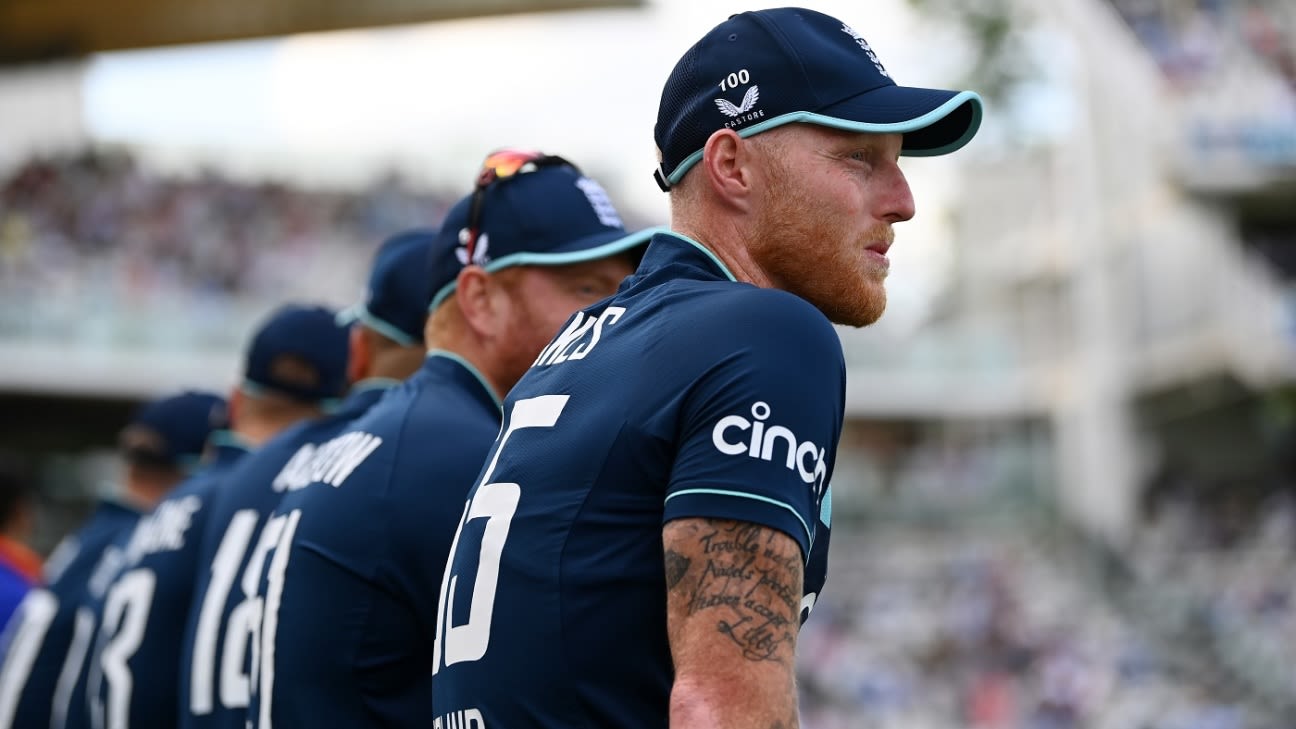 The growing, unsustainable burden on players could eventually force boards into making the global cricket calendar a more manageable one, according to ICC chairman Greg Barclay.
Barclay was speaking after the conclusion of the ICC's AGM where the Future Tours Programme (FTP) has been going through the final stages before it is published, and where a major thread of discussion among members has been around the balance in the calendar between T20 leagues and international cricket.
More relevantly, he was speaking just over a week after Ben Stokes, the England Test captain, decided to retire from ODI cricket, at just 31, blaming what he said was an unsustainable workload. Stokes' decision came 16 months out from England's defence of their World Cup title, which he was vital in securing in 2019.
Full Members concerned over idea of nine overseas players per XI in UAE league

ICC: 'The volume of ODIs and T20Is in the calendar is very much up to every member'

ICC FTP: Bangladesh land Test and ODI jackpot in 2023-2027 cycle

PCB raises concern over impact of T20 leagues on international cricket

IPL window extended; England and Australia make space for Hundred and BBL
The new FTP, from 2023-2027, has not been made public yet, though ESPNcricinfo has a copy of a near-complete draft. The calendar, as it stands, is marked by an unrelenting schedule of ICC events and bilateral cricket and, increasingly, unofficial windows which are being earmarked by boards for their own T20 leagues; that is apart from a two-and-a-month window for the IPL, which is all but formalised.
"The fact is that we have a limited amount of time in the calendar," Barclay said. "There's 365 days in a year, there's more cricket being played through ICC events, through bilateral cricket, a proliferation of T20 leagues so there is a lot of pressure on that calendar. Are we at a tipping point?
"I'm not sure but it is an issue for members to work their way through. There's a lot of cricket to fit in there and it's simply not all going to fit. It's not an issue so much for this organisation [the ICC], but certainly for members to try and work their way through optimum outcomes is going to be a challenge.
"What they also need to take into account is that the players themselves will simply not be able to sustain the amount of cricket they're probably going to be expected to play so that's going to force some changes as well."
"The one thing over the last few days is the commitment to international cricket and bilateral cricket is as strong as it has ever been. But each of them [the boards] has to manage that balance between domestic competitions, their international schedules and the management of their players."

Geoff Allardice
The ICC believes it has witnessed a strong commitment to the international game among members at this AGM. But for a growing number of members that commitment is clearly tussling with a newfound zeal for their own domestic products, whether a T20 league or the Hundred. Both CA and ECB have carved out – or tried to – little windows for the BBL and the Hundred in this FTP.
"There are a number of members who are putting particular attention on their domestic leagues," Geoff Allardice, the ICC CEO said. "The one thing over the last few days is the commitment to international cricket and bilateral cricket is as strong as it has ever been. But each of them has to manage that balance between domestic competitions, their international schedules and the management of their players. Each of those boards is in a slightly different situation. There isn't a one-size-fits-all approach to that balancing situation and each country attacks it slightly differently."
If something does eventually give way, the speculation has been on ODI cricket. Without the context of the Super League in the next cycle, the format is back to being a bilateral staple. But that has not been evident just yet, and not in the draft version of the FTP.
"We talked a fair bit about the structure," Allardice said. "One of the things about the three formats and the way they are incorporated in the FTP is that members and fans in countries have slightly different preferences for formats. At this stage, there was some discussion about the mix of formats, not specifically ODIs in the calendar. Countries are still scheduling a healthy number of ODIs as well in their FTPs, so in the FTP you won't see significant changes to the number of ODIs, or proportion being played."
The Super League has been scrapped because the 2027 World Cup has been expanded into a 14-team event; that has rendered a 13-team Super League redundant. The current cycle of the league has been hit by severe disruptions because of the Covid-19 pandemic, which has prevented it from really taking off.
That might be rectified as we approach the end of league, with nine months still left, a number of series still to be played out and a number of big-name teams potentially having to play a qualifier to get into the 2023 World Cup.
One of those could be South Africa, who did not help their own cause by pulling out of a three-match ODI series against Australia, in order to get their own T20 league off the ground. The ICC had no say in the fate of that series, and is not yet clear on how points will be awarded, but is looking forward to a tight fight for qualification towards the end.
"We've still got nine months in the window available to complete the Super League," Allardice said. "The ICC's role in that competition is to say here are the eight teams you are playing against. The timing of those series and how those series are scheduled is between the two members to resolve.
"We saw the announcement by CA and CSA and as we head to the end of the competition we will deal with that. Whether Australia and South Africa have come to some arrangement around making up some series – there may be some discussions still going on – the competition still has nine months to run and we'll be dealing with [how the points are to be awarded] towards the end.
"The ODI Super League was a way to provide context to ODIs. It has another nine months to play out and I'm sure as we approach cut-off date, the last couple of spots in 2023 will become quite exciting."