Ryan Higgins to rejoin Middlesex from Gloucestershire
Allrounder agrees move back to former club after building impressive record in west country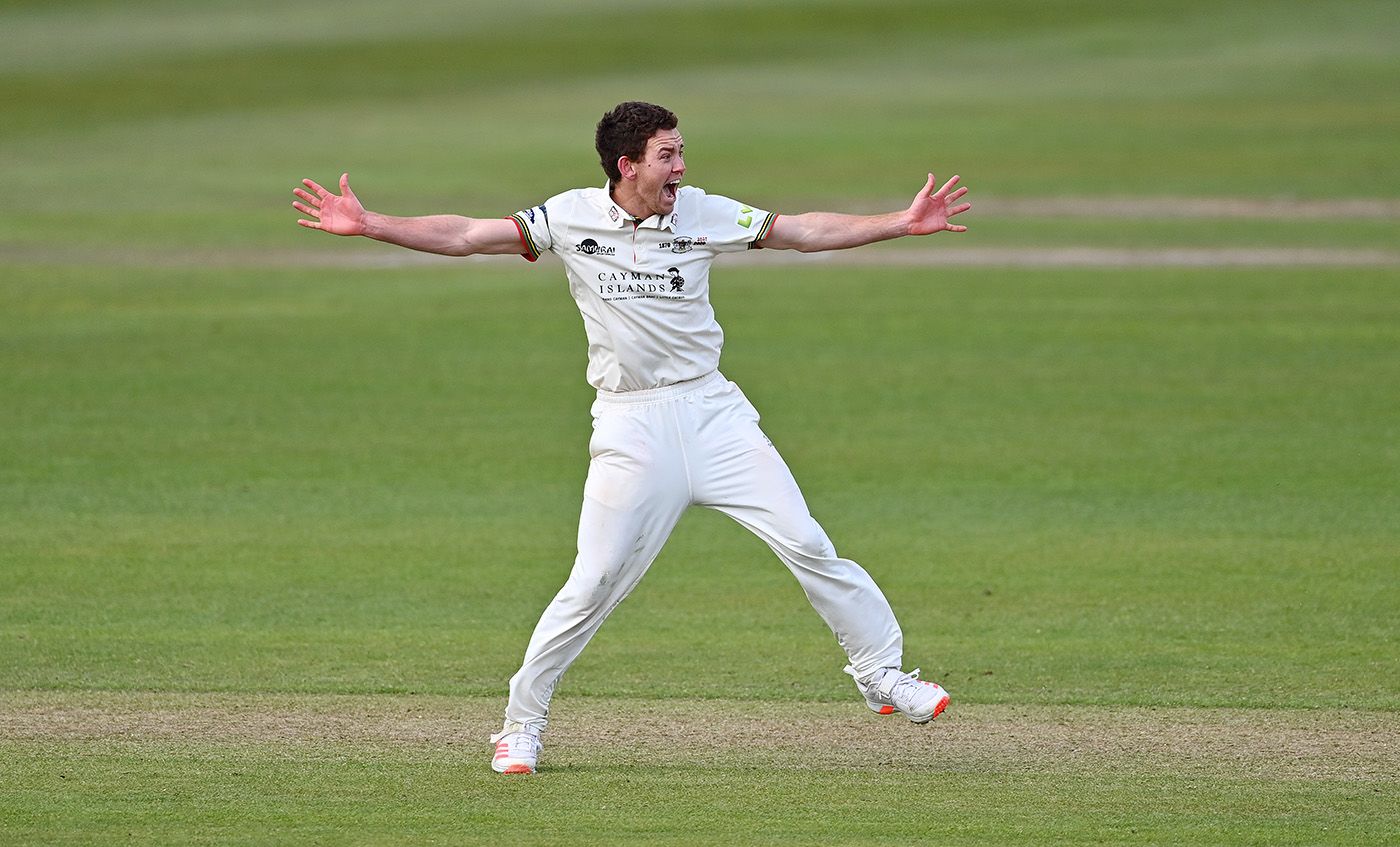 Ryan Higgins, the Gloucestershire allrounder, has agreed a return to Middlesex at the end of the season. Higgins, 27, has signed a four-year contract.
Having left Middlesex in 2017, frustrated by the lack of first-team opportunities, Higgins has developed into one of the country's most-highly rated cricketers while at Gloucestershire. Over the course of five seasons, he has averaged 32.33 with the bat in first-class cricket – with six hundreds – and 23.91 with the ball.
He has also been an important part of Gloucestershire's T20 side, helping them to T20 Finals Day in 2020, and also winning involvement in the Hundred with Welsh Fire.
"Over the last few seasons, Ryan has developed into one of the finest and most consistent domestic cricketers in the game," Middlesex head of men's performance cricket, Alan Coleman, said. "He offers a huge amount to any side with both bat and ball, and we are delighted to have secured his signature on a long-term contract with Middlesex.
"As a youngster he showed enormous talent, and we were naturally disappointed when he made the decision to leave the club back in 2017, but as a player his desire to play more first-eleven cricket was not something we could guarantee at the time.
"We have closely watched his career develop over his time at Gloucestershire and when the opportunity arose to open up discussions with him about returning to Lord's we jumped at the opportunity.
"He is a great bloke, has kept in close contact with many of his friends in our dressing room, and we know what he is all about and what he can bring to a side. He will settle back into the club seamlessly and we can't wait to see him back in a Middlesex shirt."
Higgins, who will rejoin Middlesex in November, said he was relishing the chance for a second crack at success with the London club.
"As a young kid coming up through the academy I always had an ambition to play for Middlesex," he said. "In the first chapter it wasn't to be, but in this second chapter I'm looking forward to offering all I can on and off the pitch to help Middlesex to success.
"It made so much sense to come back home, and when the opportunity came about I knew I had to take it. I am so excited for the cricket to be played over the next few years and the people I will be playing it with.
"I am excited to contribute to challenge for trophies and can't wait to be playing again with mates who are still at Middlesex. I'm absolutely buzzing to be back."
The departure of Higgins is another blow for Gloucestershire, who earlier this week announced that Benny Howell would also be going back to his former club, Hampshire.
Steve Snell, performance director at Gloucestershire cricket, said: "Ryan has been a fantastic player for Gloucestershire during his time here, we wish him all the best for the future. Ryan has the right to pursue opportunities elsewhere and this creates a good opportunity for us to re-build the squad in a slightly different way with the introduction of some new faces in the coming weeks and months."