NCL Week 3: Barishal strong favourites for promotion to Tier 1
The 18-year old Rangpur opener Abdullah Al Mamun struck his maiden double-century, against Sylhet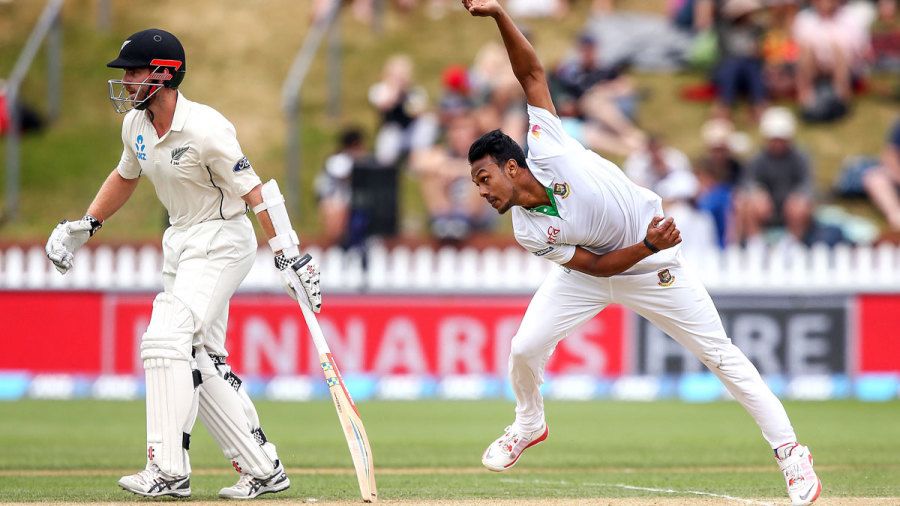 Cyclone Sitrang wreaked havoc as it travelled along the southern tip of Bangladesh, leaving most of the country, and the National Cricket League, rain-soaked. Three out of the four matches were drawn after the first two days, October 24 and 25, were rained off, with only Barishal Division beating Dhaka Metropolis by four wickets in mostly dry Rajshahi.
The lowest number of overs was played in the drawn game between Dhaka Division and Chattogram Division at the Shaheed Chandu Stadium in Bogra. The matches between Sylhet Division and Rangpur Division and Rajshahi Division and Khulna Division, both played in the Sylhet International Stadium premises, were drawn too.
Best batters
The 18-year old Rangpur opener Abdullah Al Mamun struck his maiden double-century, which was also his first century in first-class cricket, against Sylhet. He was unbeaten on 210 with 16 fours and 13 sixes. He batted for more than nine hours, to help his side get a 400-plus score in the shortened game. When Sylhet replied, Towfiq Khan blasted 92 off 62 balls with eight sixes and as many fours.
Khulna's Amit Majumder and Dhaka Metro's Marshall Ayub struck the other two hundreds in this round. Amit made 101 off 196 balls with nine fours and a six, while Marshall struck ten fours in his century against Barishal.
Best bowlers
The fast bowlers were quite successful during this round. Left-arm quick Abu Hider took his fifth five-wicket haul but it was in Dhaka Metro's losing cause against Barishal. Abu Jayed had figures of 4-71 against Rangpur, while Kamrul Islam Rabbi took seven wickets in Barishal's win over Dhaka Metro. Barishal were also aided by left-arm spinner Tanvir Islam's 5-35.
Best match
In the only match where play was possible for at least three days, Dhaka Metro were bowled out for 255. Marshall's century propped them up but he got little support at the other end. Hider's five-wicket haul ensured Dhaka Metro led by 90 runs after Barishal were bowled out for 165.
But Dhaka Metro squandered their advantage when they were bowled out for 124 in the second innings, with Tanvir taking the five-for and Rabbi taking four more wickets.
Rafsan Al Mahmud's 71 set up the fourth innings chase before Salman Hossain and Kamrul got them home with the unbroken 17-run seventh-wicket stand.
Points to ponder
Sylhet are well settled at the top of the Tier-1 points table, while Chattogram are languishing at the bottom with just two points. In Tier-2, Barishal are strong favourites now for promotion to Tier-1, while Khulna remain at the bottom.
Players to watch
Many of the top first-class cricketers were out due to the BCB XI's tour of Tamil Nadu, India, so it was left to stalwarts Marshall and Kamrul to pick up the slack. They did so manfully, while the rest of the players had to wait in the dressing rooms to see off the cyclonic weather.