CSA throws open domestic T20 Challenge seats for as little as R1 'to create a vibe'
Cricket South Africa hopes the slashed prices will result in strong crowds during the tournament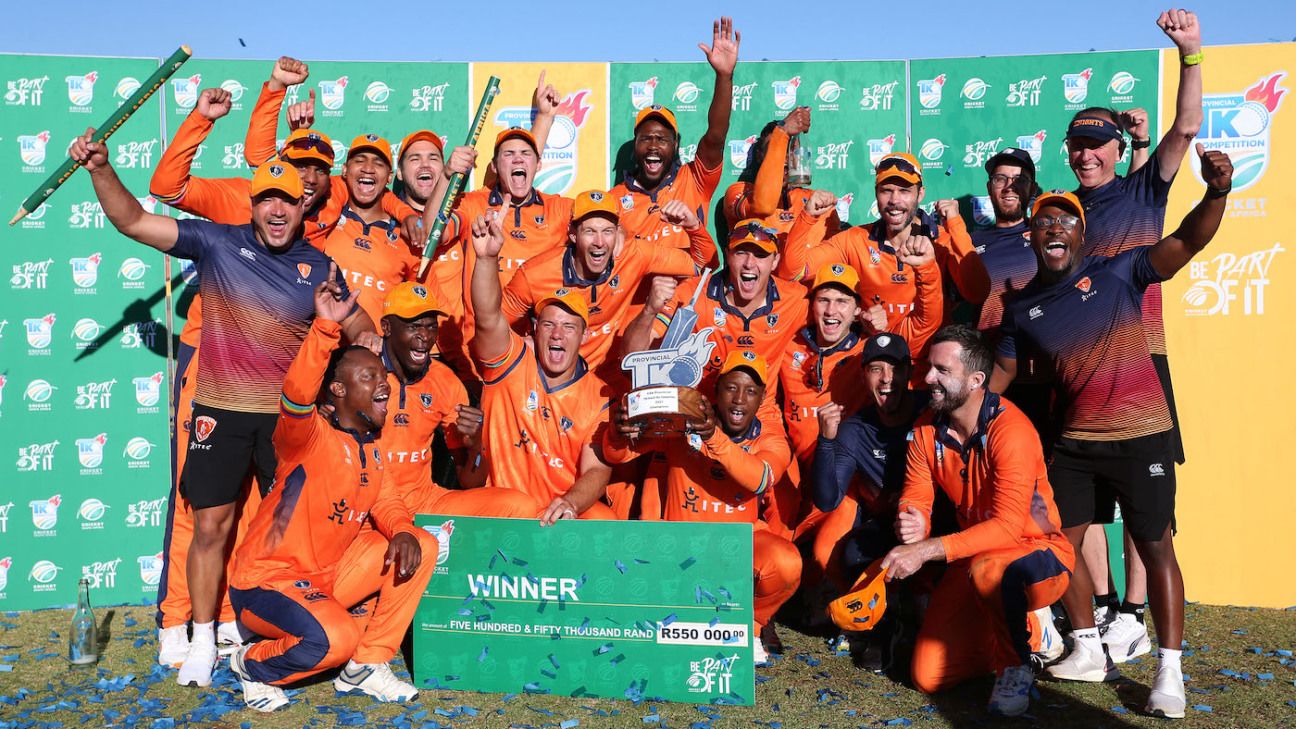 Cricket South Africa is hoping to put bums on seats by throwing open doors to the CSA T20 Challenge, their domestic T20 competition, for free – almost. Tickets for the tournament – which features the eight Division 1 provincial sides, and will include 31 matches from October 17 to November 6 – have gone on for sale for as little as R1 (approx. 5.5 cents in USD) with a maximum price of R50 (approx. $2.75 US).
"We want to have fans in the stadium to create a vibe, and we really want students to attend the games," Pholetsi Moseki, CSA CEO told ESPNcricinfo.
All matches will take place in Potchefstroom, a university town situated 120kms from Johannesburg. With all Covid-19 restrictions lifted in South Africa, stadiums can be filled to capacity, which means that up to 18,000 people could attend the every match in the tournament – a far cry from numbers seen last season.
Fans were allowed back into sports venues when South Africa hosted Bangladesh in March and April this year, with numbers limited to 2000 for the first Test in Durban and increasing to 7500 for the second in Gqeberha.
But neither venue had maximum attendance on any day, and during some periods of play crowds were only a few hundred. While that reflects a historical tendency for crowds at Test matches to dwindle, the South African Cricketers Association (SACA) believes it is also a consequence of pandemic-altered behaviour patterns.
"When Covid happened, we changed how we watched sport, and now it's our task to change that mindset again," Andrew Breetzke, SACA CEO told ESPNcricinfo. "Maybe one of the ways is to go down to R1 a ticket to get people to come to the grounds – especially students."
While cash-strapped cricket fans will be celebrating the opportunity to watch some games, there are some concerns that CSA could be undervaluing an important asset – essentially the country's premier domestic T20 competition until the SA20 kicks off next year. However, there are reasons for their price slash.
"We might have passed that point with domestic cricket. And ultimately, this will become the secondary T20 competition in South Africa," Breetzke said. "We've also got the T20 World Cup happening at the same time."
There is an overlap with the T20 World Cup in Australia, but the time difference may work in CSA's favour to attract people to the domestic T20 competition. T20 World Cup matches will take place in the morning as per South Africa time, while the domestic tournament matches are scheduled to start at 2.30pm and 6pm.
The matches will also be televised, and though the tournament won't have South Africa's biggest names, it will feature players who have either represented the national side recently, or are on its fringes. They include the Malan brothers Janneman and Pieter; Wiaan Mulder, who played last year's T20 World Cup; George Linde, who was a reserve there; Test captain Dean Elgar; Kyle Verreynne, who mostly plays the longest format; Test specialists Kyle Verreynne, Keegan Petersen, Khaya Zondo and Glenton Stuurman; and U-19 sensation Dewald Brevis.